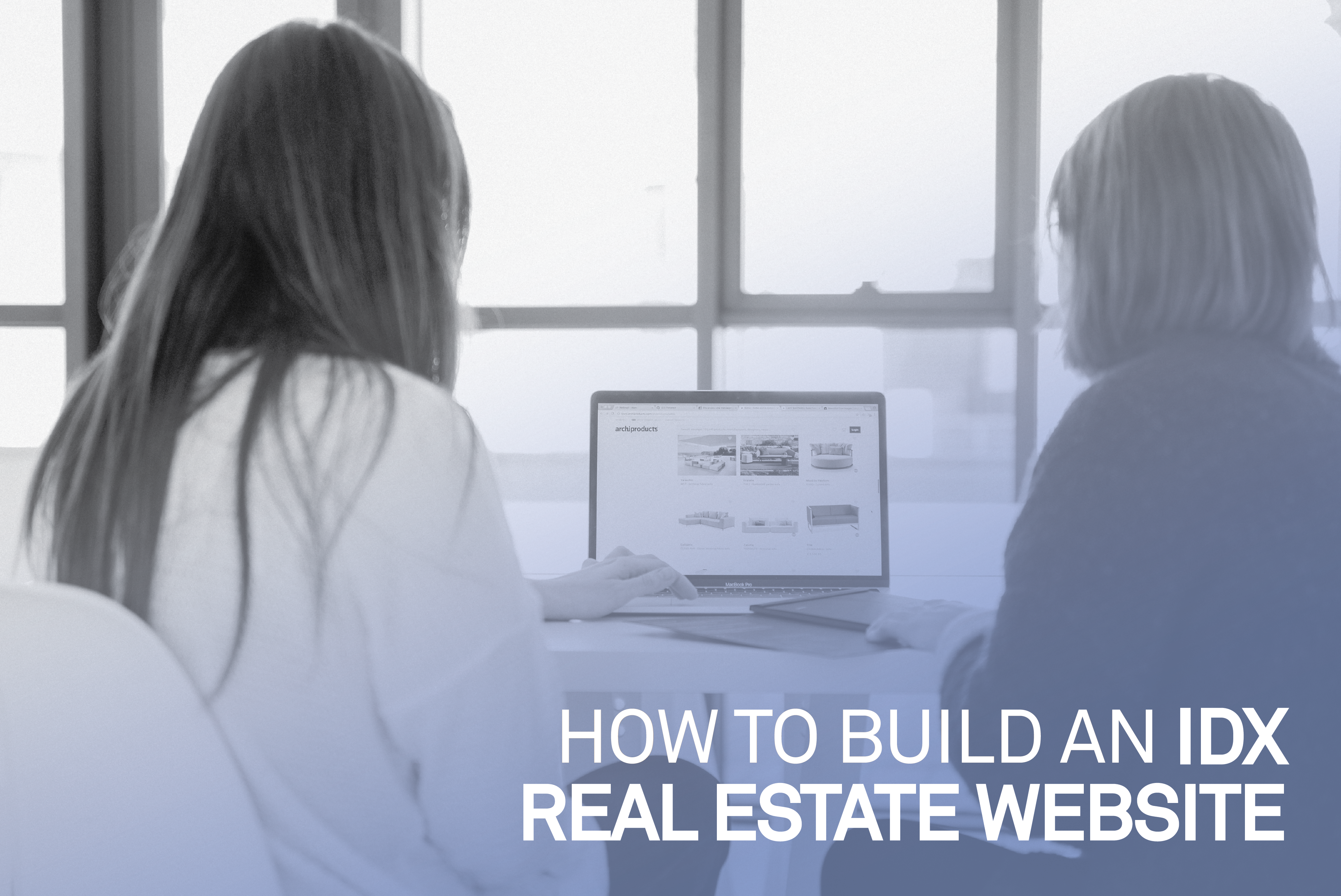 To understand what an IDX website is, let's first look at what IDX means. In the real estate industry, IDX means the agreement between your MLS and the agent or brokerage website that allows them to display MLS listings online.
How MLS Works
Every MLS has different rules. Some dictate on how brokerages need to be displayed, watermarks on listing photos, and other rules. Throughout the day, third party technology vendors take listing data from a MLS and distributes it to real estate websites that have permission to show your MLS's listings.
Want a website pre-built for you? Consider a real estate website builder with IDX, such as Propertybase or InCom. If you'd like a more customized option, there are tools available to build your own and customize it; an agent can perform lead capture, map search, and promote their IDX listings.
Building an IDX Website
MLS third-party listing providers generally update their MLS listings every 15 minutes, meaning your personal website will always be up to date.
When you look at an IDX website, many might just have listings. If you want a more personal touch, consider a website with about us pages, mortgage calculators, blog, videos, and other landing pages. Look at other agents or brokers for examples to find out what you like. You can create a mix of one element or many.
To get started, The Close recommends drawing a sketch of what you want from your IDX website. Leads may be the obvious priority, but adding a map search or other pop-ups might be how you want to capture those leads. Writing this down can also help you pick out your WordPress theme (a popular CMS system), and determine how you choose an IDX provider.
Next, choose a web hosting company. Find one that is reliable, affordable, and geared towards your industry. Bluehost is a popular one: $3 a month, and includes the ability to easily install WordPress.
Include an IDX Plugin
In WordPress, plugins are small add-on apps that change how your site functions. An IDX plugin translates the raw listing data from your MLS into code, which WordPress then turns into engaging listings for your website.
There are only a few IDX providers to choose from, so the choice comes down to what you want concerning features, price, and compatibility.A provider will generally run between $50 to $99 per month. When considering what price is best for you, consider:
How the listings look, such as the font and layout.
How you can customize the feed to match the branding of your website.
What features (such as widgets, map search, and search box) are offered.
Customize Your IDX Real Estate Website
Once you have your real estate agent websites with IDX set up, now is the time to make the WordPress theme really your own. Begin by adding your logo, so that it will show up on all your web pages and keep you in viewers' mind.
Now, start creating pages and posts for your website. Highlight pages such as "about us, contact us, for sale, for rent, blog" etc. Inside each designated page, add blog posts, any rentals or sales you're featuring, and forms as needed.
How to Get Leads From Your IDX Website
The next step is to promote your website. How to do this? An easy way to get your name and website out there is through self-promotion: social media platforms, business cards, real estate postcards, Zillow and Realtor profile, and your LinkedIn are just some of the ways to reach out to others.
Your website can be an incredibly powerful tool to capture leads. However, it might take some work. You can begin this process by advertising new listings on Facebook. If you have a business or personal account, highlighting new or underpriced listings and connecting them back to your website's landing page keeps people focused on you. Social Compass, Spotlight Media Group's social media management tool, is a great way to do this—with Social Compass, you get a personalized header for your business no matter what kind of content you post.
And there you have it, your own personalized WordPress IDX real estate website–from set-up to generating leads, this guide can help you promote your business.