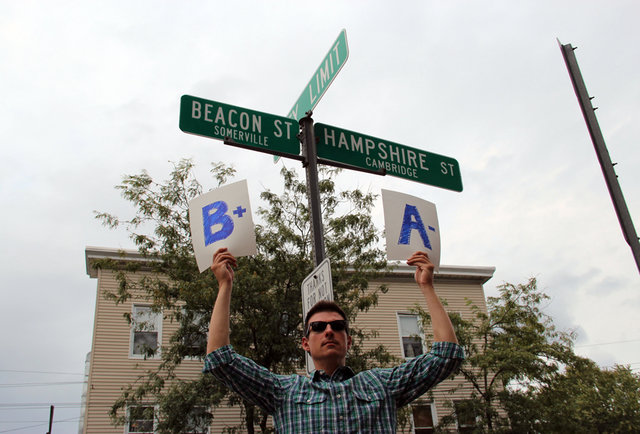 Every good realtor knows the buyers are not only interested on finding a house that fits their requirements but people are putting more and mote emphasis on WHERE their dream home is located in.  With so many people finding their homes through online search engines, it's a no brainer to have a way to immediately see what an area is like, without having to physically visit. I'll be honest, when looking for my last place to live I spent hours on Google Maps looking for how close I would be to a coffee shop, could I run to the gym, and how long it would take me to get to work. When I would find a possibility I would use the "street view" and make sure the area was up to my standards.
Block Avenue takes virtual scoping out a neighborhood to another level— they actually them a grade. Now it's not nearly that simple, they have divided up the US into 1.89 billion squares, and run each square through an algorithm taking into account public transit, car-sharing, or bike-sharing locations; recent crimes and sex offenders who live in that block; amenities like gyms, parks, dry cleaners, grocery stores, and restaurants; and schools, and out comes a grade A-F.
It also lets locals write reviews of the blocks they frequent, and they can decide whether certain stores, restaurants, or points of interest make the neighborhood "better" or "worse" which will be taken into account when deciding the grade of an area. Ready for some controversy? They are also looking at overlaying the data from the US Census; race, income, average age, and ethnicity onto their maps to help determine the "most accurate" grade.
Now it seems like a GREAT idea for people looking to relocate to a new area, but what about the people that already live in certain neighborhoods? Nobody is going to be happy that their house is located on a C- street. Time will tell if this is going to come into play when estimating home values, which is going to affect how agents market certain houses from now on.
Tony Longo, the founder of Block Avenue and former founder of CondoDomain, says "We will have a very careful eye on real estate agents, developers, and property managers."  They are going to give agents a place to write their own reviews about the neighborhood, to keep them from pretending they are a local and writing "gushy reviews about the areas they represent".
Interesting, what are your thoughts?